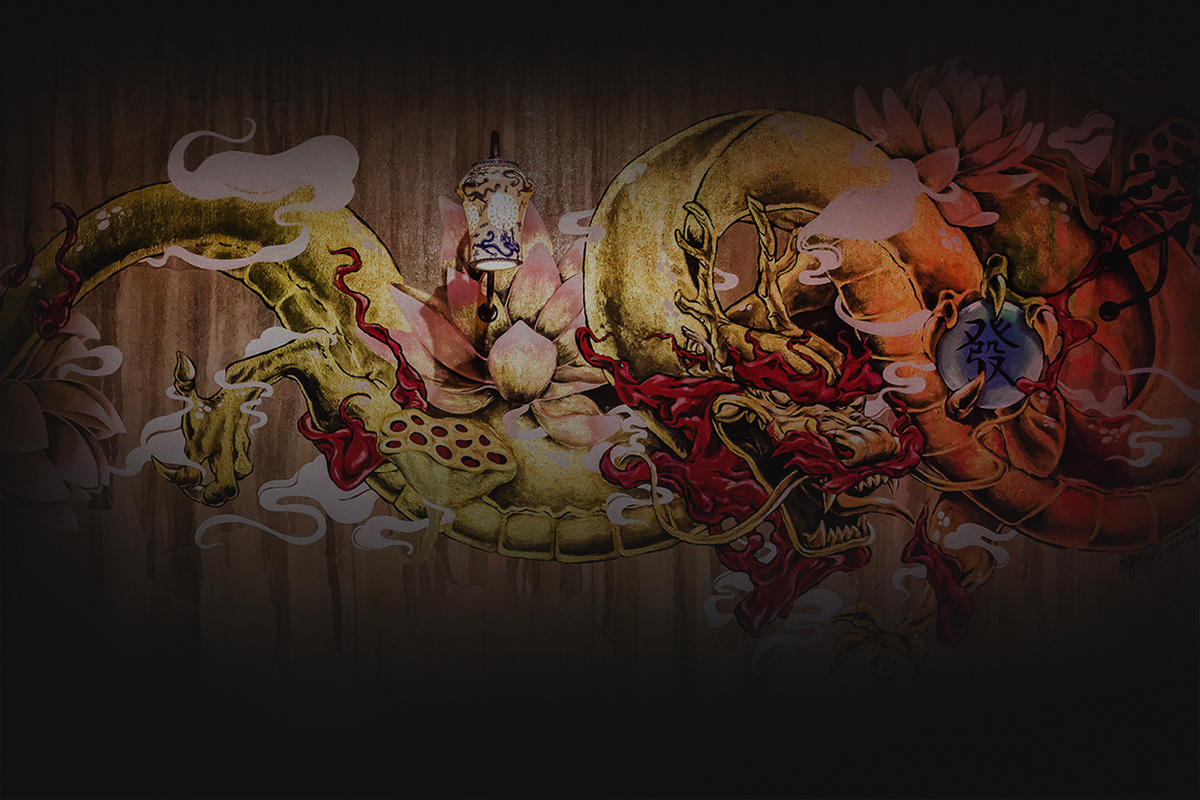 Affair of LEgendary Dragons


TAPAS BAR • Mona lounge • ROOFTOP bar

SUM YI TAI IS WHERE DRAGONS GATHER OVER DRINKS, COCKTAILS, & GOOD OL' CANTONESE FOOD
Conceptualised to pay tribute to the decadent glamour of 1980s Hong Kong, Sum Yi Tai (meaning "Third Wife" in Cantonese) propels traditional Chinese cuisine into the realm of designer bars. Here, dragons clank glasses while dining on dimsum and classic Cantonese dishes in an oriental setting, complemented with Canto-pop tunes reminiscent of Hong Kong in the 80s. Offering 3 concepts over 3 storeys in a conservation shophouse, the ambience is surreal & suitably clandestine, ensuring that all who enter have a blazing good time.
Sum Yi Tai is created, owned & managed by Coterie Dining Concepts, an F&B concept design & management house determined to reset expectations on how to enjoy good ol' Chinese food.

Cheers & Stay Legendary!
On the ground floor, Sum Yi Tai offers dimsum lunch and tapas-style dishes in a crimson-lit gangland bar keenly protected by dragons. The atmosphere here is light-hearted, a favourite lunch & dinner spot with the CBD crowd. At night, the Tapas Bar exudes underground cool to encourage a constant flow of food, drinks & laughter until late.
Mona Lounge is Sum Yi Tai's back-room cocktail bar and lounge. Intimate with an alluring air, the bar serves up oriental nostalgia with cocktails inspired by familiar Asian flavours and Cantonese finger food against a backdrop of classic Chinese tunes.

Access is via a lock code that can be requested. Learn more about Mona Lounge.
Private karaoke Room
SECOND FLOOR
Where there are Asians, there are always private karaoke rooms. Sum Yi Tai is no exception!. Tucked into our second floor and opposite Mona Lounge is our little secret for 10-15 pax. Advance bookings are encouraged.
In the roof of the shophouse, Sum Yi Tai has artfully carved out a private sanctuary in the midst of the CBD, a rare gem in this part of town. Following the oriental design language, the Rooftop Bar lures an after-work crowd in search for lively gatherings over food and drinks.
Address
25 Boon Tat Street
Singapore 069622

OPENING HOURS
Monday to Friday
Lunch -
11.30AM to 2.30PM
Dinner -
5.00PM to 1.00AM

Saturday
7.00PM to 1.00AM
Closed on Sundays
Public Holidays
Call us or check Facebook for updates
General Enquiries & Reservations
+65 62213665 or email
dragons@sumyitai.com
-
drink@monalounge.com
Events & Media
dragons@sumyitai.com
Careers
hradmin@coterieconcepts.com
Branding & Business Opportunities
yen@coterieconcepts.com